Primary Four
Our teacher is Miss Lively and Mrs Patterson is our classroom assistant.
We have lots of fun learning and working hard in Primary 4. This year we have been very lucky and we are in one of the new classrooms which has been added on to the school! We are having a great time in our new space for learning and have been working very hard to put our very own stamp on it!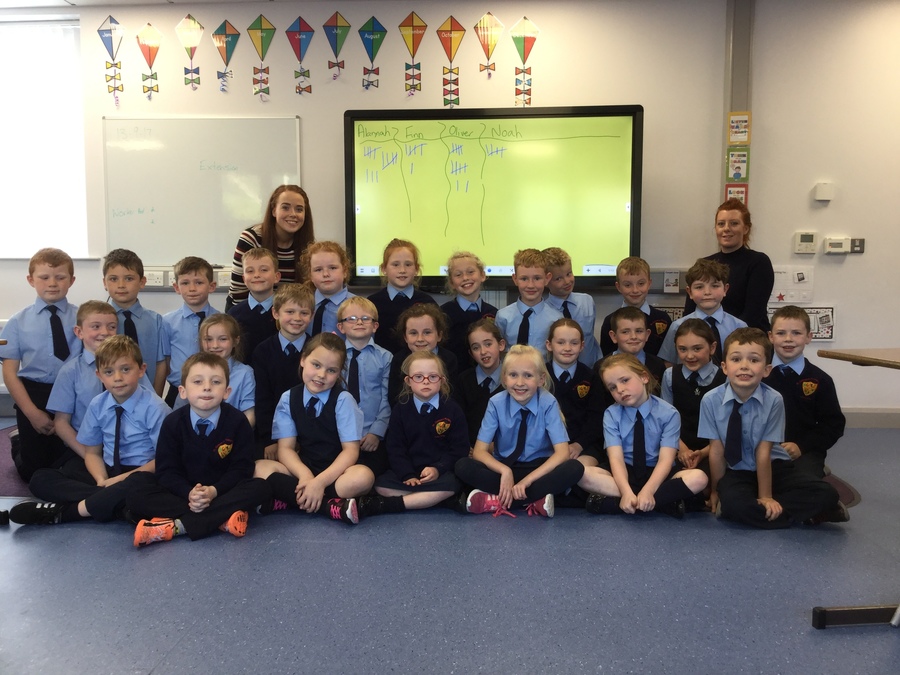 Literacy
In Primary 4 this year we are very fortunate to have the mobile library van visit our school every two weeks! We love to read for enjoyment and make full use of our reading corner every day with silent reading. This year we will work hard on our writing skills and will be using lots of different styles such as non-chronological, recount, instructional and narrative.
Numeracy
In Primary 4 we love we love working on the practical side of Mathematics, we try to use different apparatus to help us with our learning and to enable us to progress!
This year we will also learn all about multiplication and division and numbers up to 999. We will continue to use our iPads and IXL to help reinforce our learning and make it more enjoyable.
World Around Us / PDMU
For term one our topics are Rescue At Sea and The Weather. Already we have been learning a lot about the RNLI and the story of Grace Darling, a heroine who became famous from rescuing stranded passengers at sea! We are already looking forward to designing and creating our very own RNLI boats!
In term two we have been looking at Waste and will continue after our break with Castles.
Then in term three we will exploring the world of Minibeasts!
In PDMU we will be looking at our names and the names of our family, something which we are really looking forward to finding out about!
Important Days In Our Week
Monday is a great day for us in Primary 4 as we are very lucky to have coaching from Benny Coulter and as well as this we have a Spanish tutor in to continue learning a new language. We will also have the library van in twice a week which lets us discover new and interesting books!
Our PE days are Monday and Thursday.
So far this year we have been very busy in Primary 4, we have began some brand new maths topics and we are really enjoying all the space we have in our brand new classroom! Have a look at some of our photos which have captured our first few weeks of Primary 4!
On Friday 15th September the entire school enjoyed a Garlic Dress Up day! Everyone had a fun and exciting day, especially in Primary 4, we participated in a penalty shoot out, a county quiz, a jersey design competition and lots of predictions on who we thought would win the All Ireland Football Final at the weekend!
In Primary Four this year we have been having lots of fun with many of our Shared Education days out! We have been very lucky to take part in this programme with 2 different classes from Fairhill PS! So far we have been to W5 in Belfast and we are looking forward to visiting the Ulster Museum in Belfast as well. This has been a programme which the class have enjoyed immensely and has allowed them to each make friends in a different school.