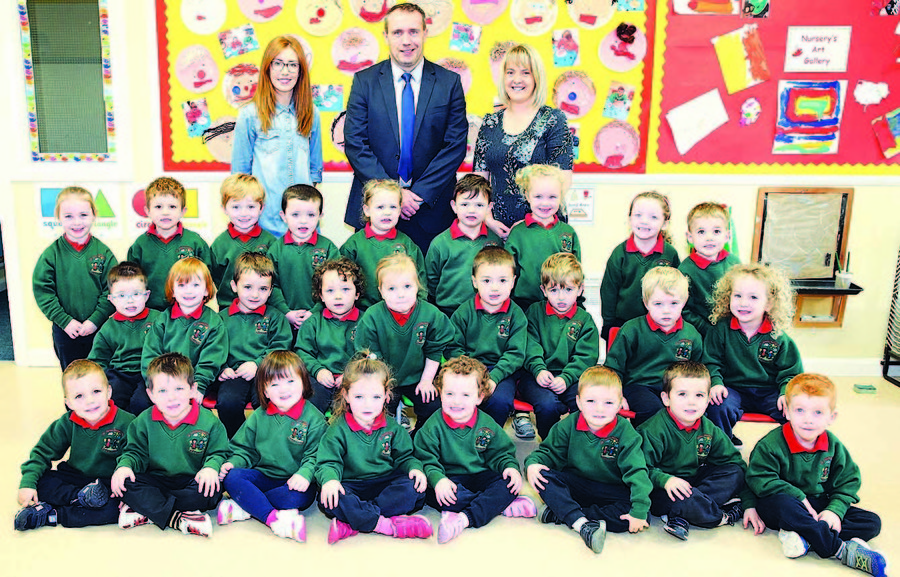 All Saints' Nursery
Class teacher: Mrs. Gribben
Nursery Assistant: Mrs. Cosgrave
Welcome to the Spring Term. I hope you all had a wonderful Christmas and a restful holiday. All our children were extremely busy during the run-up to Christmas and despite all sorts of colds, coughs and bugs, they worked really hard to put on two fabulous performances of 'The Nativity'.
We are now into a new month and a new year and the hard work has already begun. Please check our website regularly so you can see all the wonderful things we have been learning.
Term 2
Already we have been talking about our new topic 'It's cold Outside.' We have been learning about non-fiction books and have been using them to find out about Winter. We didn't know what skiing or snow boarding was, Mrs Gribben showed us a short video. We now all want to go skiing.
In the water tray we have animals from Polar lands. We are learning the names of them. Some of us filled tubs with water and put them into the freezer. They turned to ice. We are exploring what happens to ice when it gets warm.
During table top play we have been finding matching pairs of socks and even ordering numbers 1-5. The café has been very popular this month. We had a discussion with Mrs. Gribben about the things you find in a café. She used our ideas to create the café. It is only half way through January and we still have so much to learn about. We can't wait!
Term 1
Scroll down to see our term in pictures.
'Might Me'
During the first half of this term, we learnt all about ourselves in the topic 'Mighty Me.' To conclude the topic all the children brought in an 'all about me' bag. Over several days each child took their turn to tell the class about the things that were special to them. This helped develop the children's confidence when speaking in front of a group and also helped them to learn about the interests of their peers. Here are some photos of their bags below.
October Fun
What a busy month we have had. The children are now very well settled into their nursery environment. They are following the rules and routines and beginning to make some good friendships. Here are a few photos to show you some of the exciting learning opportunities we have had.
5,4,3,2,1 Blast Off!!!
November seen nursery blasting off into Space. We really enjoyed learning about astronauts and making rockets and aliens. We also talked about day and night and even had a Pyjama party in school. The whole school had a 'Money Day'. We enjoyed searching for money in the sand tray and shopping for buns in the bakers shop during rhyme time.
A big thank you to Miss. Treacy for making a video of us enjoying our space topic.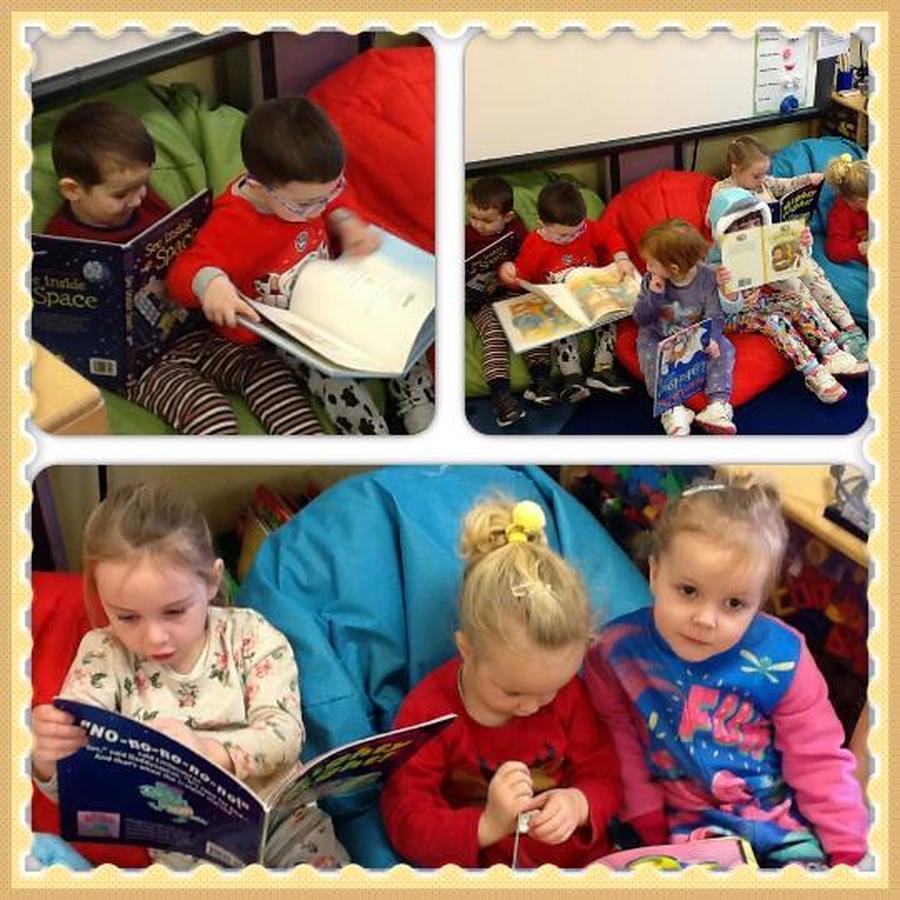 What we got up to in December!